Available Training Options
We offer three programs designed to give you both the flexibility as well as meeting the needs of our customers: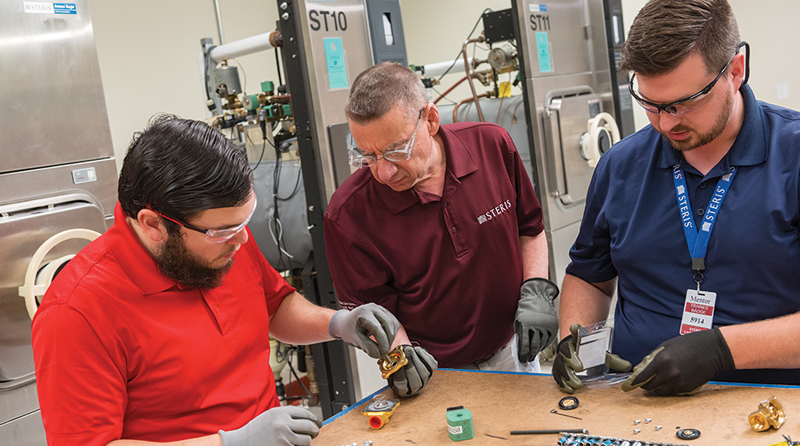 STERIS Technical Training Center Programs
The technical training center courses are set up to give the students the most in-depth and hands-on experience in learning to maintain your company's equipment in peak condition. These programs are multi-day courses designed around our product families such as steam sterilizers, washer disinfectors, and surgical tables to to give the students a thorough understanding of our equipment and the hands-on practice with the operations, preventative maintenance and component repairs needed to effectively maintain our equipment.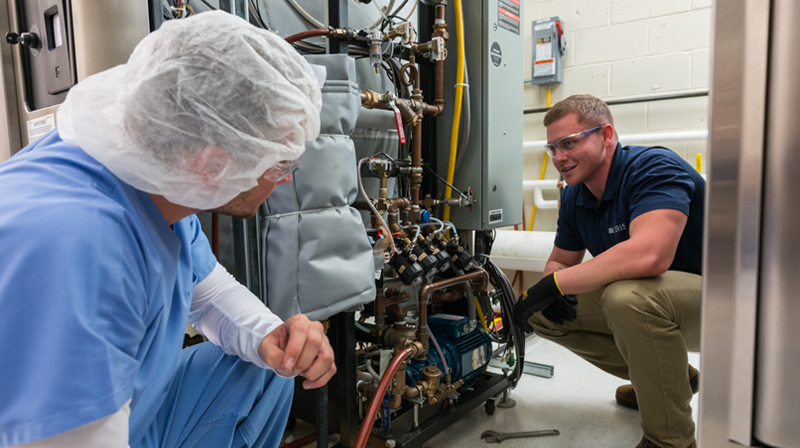 Custom On-Site Technical Training Programs
Customized on-site training programs are delivered on your site using your equipment. They can be customized to cover the specific STERIS equipment you need training for. Though the on-site classes do not have the in-depth hands-on training that is possible with the technical training center courses, they do cover topics such as theory of operations, component locations and functions, descriptions, and explanations of all required preventive maintenance requirements needed to maintain your equipment. In addition we cover first responder type of troubleshooting scenarios along with descriptions and the appropriate schematics from the equipment maintenance manuals to maintain your equipment.

Online Technical Training Courses
Offering a new format of training that combines unparalleled flexibility and the advantage of being able to review the course you take over a period of time to further enhance student learning. We will be offering an expanding selection of basic maintenance courses over the course of the next 6-9 months. Check back regularly for our newest offerings.