Technical Training Center Classes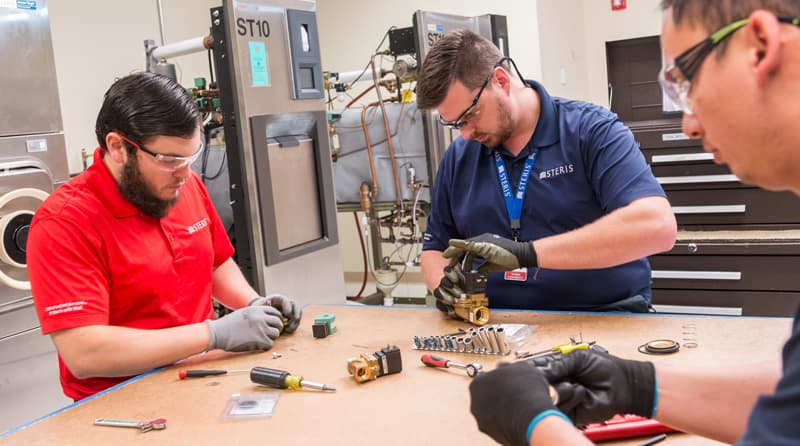 Technical training center classes are self-paced and instructor-led programs. Held in our technical training center in Mentor, OH, they feature both self-directed training and hands-on training in the lab. This training is conducted in a workshop format and gives technicians a certificate of completion.
The technical training center classes are set up to give the students the most in-depth and hands-on experience in learning to maintain your company's equipment in peak condition. These classes are designed around our product families such as steam sterilizers, washer disinfectors, and surgical products to give the students a thorough understanding of our equipment and the hands-on practice with the operations, preventative maintenance and component repairs needed to effectively maintain our equipment.